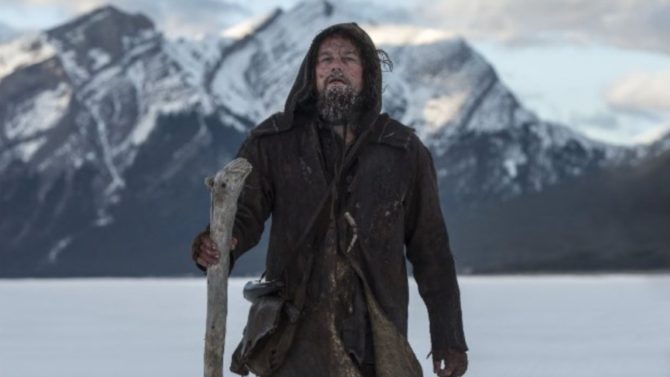 The Revenant lideró la taquilla estadounidense durante el fin de semana superando a Star Wars: The Force Awakens y a Ride Along 2. Según reporta Variety, el filme del cineasta mexicano Alejandro González Iñárritu recaudó 16 millones de dólares a pesar de la tormenta invernal que azotó a la costa este de la nación, fenómeno natural que causó el cierre momentáneo de varias salas de cine en importantes ciudades como Nueva York, Baltimore y Washington D.C.
En segundo lugar se encuentra la séptima entrega de Star Wars, cinta que hizo $14 millones. El largometraje dirigido por J.J. Abrams sigue siendo uno de los favoritos del público luego de tener más de un mes en cartelera.
La nueva comedia de Kevin Hart y Ice Cube, Ride Along 2, no se quedó fuera del listado y durante este fin de semana logró recaudar $13 millones. Los protagonistas de esta hilarante producción hablaron con nosotros sobre esta secuela.
A las dos películas que se estrenaron este fin de semana no les fue muy bien. Dirty Grandpa, comedia protagonizada por Zac Efron y Robert De Niro, solo se llevó $12 millones, mientras que la película de terror The Boy quedó en quinto lugar con $11 millones recaudados.
¿Cuál de estas películas fuiste a ver?