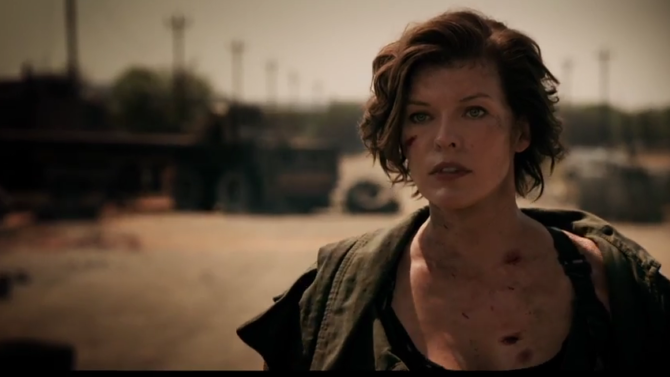 Acompañado del clásico tema "Paradise City" de Guns N' Roses, llega el esperado teaser tráiler oficial de la nueva película de la famosa saga de terror y acción Resident Evil.
En Resident Evil: The Final Chapter, Milla Jovovich encarna nuevamente a Alice, personaje que deberá regresar a la infectada Raccoon City para enfrentar por última vez a la malvada corporación Umbrella.
Aquí puedes ver el tráiler oficial de Resident Evil: The Final Chapter:
Los fanáticos de estas cintas tuvieron que soportar cinco años de ausencia en cines desde que la última película fue estrenada. Paul W.S. Anderson, quien fue el responsable de la primera y quinta parte de la saga, será el encargado de dirigir la sexta y última película de esta franquicia basada en el popular videojuego.
Ali Larter, Shawn Roberts, Eoin Macken, Rola, Ruby Rose (actriz de Orange Is the New Black) y el cubano William Levy, completan el elenco de este filme que pondrá fin a la saga que llegó a las pantallas por primera vez en 2002.
Resident Evil: The Final Chapter llegará a las salas de cine el 27 de Enero de 2017.