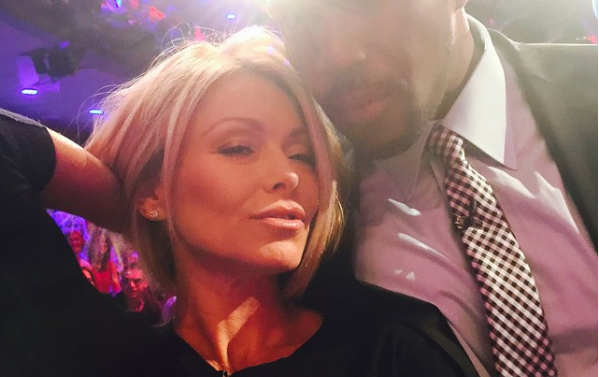 Tras el drama que se desdobló con el anuncio de la partida de Michael Strahan de Live with Kelly and Michael para irse a Good Morning America, su compañera de programa, Kelly Ripa, ya tiene una lista de nombres para sustituirlo.
A partir del 13 de mayo, el último día de Strahan en el programa, son muchas las caras nuevas que se pasearan por el plató de Live with Kelly and Michael antes de escoger a la persona que se quede permanentemente con Ripa animando el show.
VER TAMBIÉN Michael Strahan abandona 'Live!' para incorporarse de lleno a 'Good Morning America'
El lunes 16 de mayo, Jimmy Kimmel, presentador de Jimmy Kimmel Live!, tendrá a su cargo ser el primer coanimador del show luego de que Straham abandone el programa matutino.
El día 17, la estrella del show Empire, Jussie Smollett, se sentará en la silla de copresentador, seguido por el comediante y actor Cedric the Entertainer.
Más tarde en la semana, el presentador de las noticias de ABC, David Muir, tendrá su turno. Y para cerrar la semana con broche de oro, la estrella de Hawaii Five-0, Daniel Dae Kim, tendrá su momento para conducir junto con Ripa el popular show que lleva al aire desde 1983.
Aunque aún no se ha escogido a la figura que se quede permanentemente en el show, los nombres de Anderson Cooper y Neil Patrick Harris suenan con mayor fuerza. Muchos se preguntan también si ha llegado el momento de que sean dos mujeres las que lideren el show.
VER TAMBIÉN Billy Bush se va de 'Access Hollywood'
Se suponía que Straham se uniera a Good Morning America en septiembre, pero luego del drama que vino con el anuncio, la exestrella de fútbol americano anunció que el 13 de mayo sería su último show junto a Ripa. Se espera que el conductor se incorpore antes a su nuevo rol en GMA.