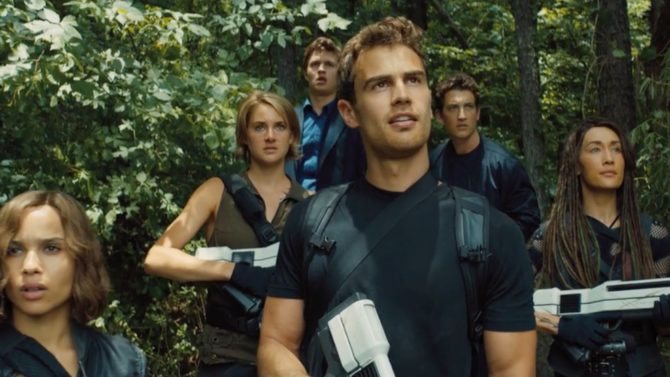 Este 22 de enero se estrenó un nuevo adelanto de la cinta Allegiant, la tercera entrega de la trilogía The Divergent Series protagonizada por Shailene Woodley y Theo James.
En este impactante tráiler, Tris (Woodley) y Four (James) se preparan para decirle adiós a la ciudad en la que vivieron como parte de un experimento, y por primera vez pueden cruzar el misterioso muro para embarcarse en nueva travesía en busca de salvar a la comunidad de otra ciudad. Sin embargo, Tris, Four y su grupo de amigos compuesto por Miles Teller, Ansel Elgort y Zoë Kravtiz, son capturados por unas misteriosas personas cuyas intenciones son aún desconocidas.
¡No te pierdas el emocionante tráiler y dinos qué te parece este nuevo adelanto!
Dirigida por Robert Schwentke, Allegiant, la nueva entrega de The Divergent Series, se estrena en cines el 18 de marzo de 2016. El elenco de esta emocionante cinta lo completan actores como Jeff Daniels, Naomi Watts, Maggie Q y Jonny Weston.
¿Y tú, la irás a ver en cines?