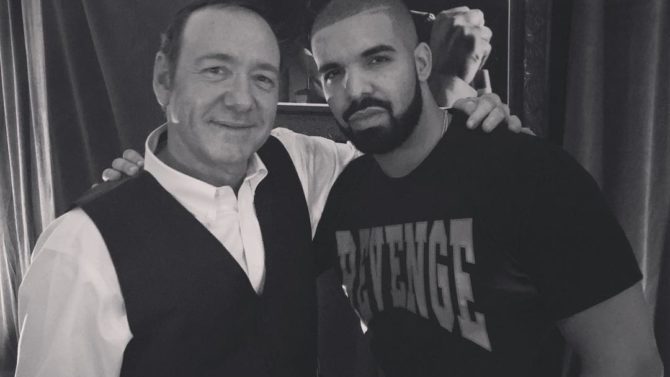 ¡Ya era hora de que Drake conociera al Presidente! Al presidente Frank Underwood de la súper exitosa serie de Netflix House of Cards, eso sí.
El cantante de "Hotline Bling" acaba de hacer una parada en Washington, D.C, para brindar dos presentaciones pertenecientes a su gira de conciertos que lleva por nombre Summer Sixteen.
"Tour Summer Sixteen en DC con el presidente", escribió el rapero junto a una imagen en blanco y negro en la que aparece el aclamado actor de American Beauty.
Esta no es la primera estrella que aparece en medio de la gira de Drake, ya que el músico también conoció a Shania Twain, y ha salido al escenario junto a Eminem y a la estrella del baloncesto LeBron James.
En cuanto a Spacey, podrás verlo de regreso a la pantalla chica en 2017 cuando comience la quinta temporada de House of Cards a través del servicio de Netflix.