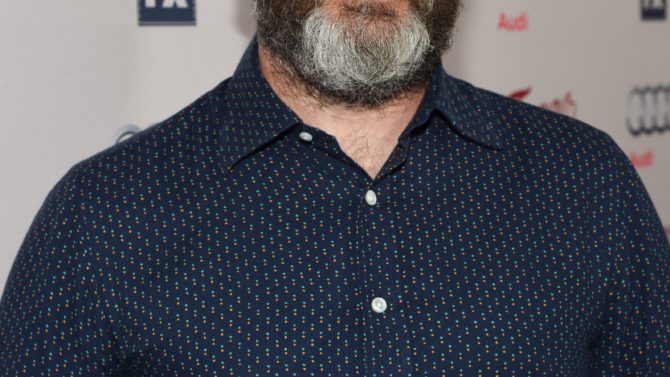 El comediante y actor de Parks and Recreation, Nick Offerman, presentará los Webby Awards (premios a los mejores sitios web del mundo), pero quizás más importante que su trabajo de animador, será lograr que los ganadores cumplan una complicada regla: agradecer por el premio recibido con un máximo de cinco palabras.
Esta será la primera vez que Offerman, quien ha trabajado en producciones como Fargo y 21 Jump Street, tenga el rol de conductor de estos premios que en 2016 celebran 20 años reconociendo el mejor material que Internet ofrece. La ceremonia se llevará a cabo el 16 de mayo en la ciudad de Nueva York.
VER TAMBIÉN: Estrenan tráiler de 'Absolutely Fabulous: The Movie', comedia en la que 'matan' a Kate Moss
Offerman fue elegido para conducir la ceremonia porque "representa perfectamente la creatividad e ingenio que los Webby Awards reconocen", según las palabras del director ejecutivo de los premios, David-Michel Davies.
Este año, la ceremonia reconocerá a figuras como Michelle Obama y Jimmy Fallon, así como a la serie Game of Thrones, el show Saturday Night Live y Jimmy Kimmel Live!, y el popular sketch de Carpool Karaoke.
VER TAMBIÉN: Amy Schumer en la portada de Vanity Fair: 5 cosas que aprendimos de la comediante
Aquí podrás ver la lista completa de los ganadores.