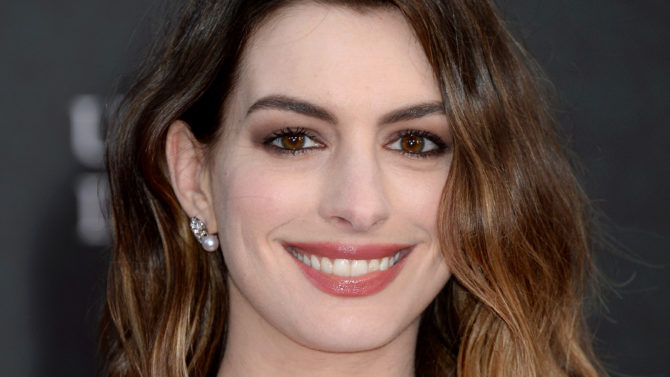 Barbra Streisand ha hecho público el clip "At the Ballet" del musical A Chorus Line, en donde canta junto a las actrices Anne Hathaway y Daisy Ridley, y que formará parte de su último album de estudio, llamado Encore: Movie Partners Sing Broadway.
VER TAMBIÉN Daisy Ridley graba canción a dúo con Barbra Streisand
Tras anunciar el jueves 9 de junio en su cuenta de Twitter la cubierta del nuevo álbum, la consagrada actriz y cantante de 74 años sorprendió con un sencillo en el que cuenta con Hathaway, en el papel de Maggie, y Ridley, como Bebe. Streisand se mete en el papel de Sheila. El trío canta un tema acerca de experiencias pasadas complicadas durante pruebas en el ballet.
Hathaway, que ganó el Oscar a la Mejor actriz secundaria en 2012, precisamente por su papel en el musical Les Miserables, vuelve a demostrar una vez más que el género no le es extraño. A punto de dar a luz, Streisand la definió como "perfecta para el papel de Maggie".
Asimismo, Streisand expresó su alegría al verla llegar al estudio "radiante", "sin maquillaje" y con la energía de alguien que dará a luz a su segundo hijo.
VER TAMBIÉN El impacto que tuvieron los famosos en la campaña presidencial de Hillary Clinton [Opinión]
El tour Barbra: The Music, The Mem'ries, The Magic comenzará en Los Ángeles el próximo 2 de agosto y el álbum Encore: Movie Partners Sing Broadway saldrá a la venta el 26 de agosto. Aquí te dejamos el tema, ¡disfrútalo!