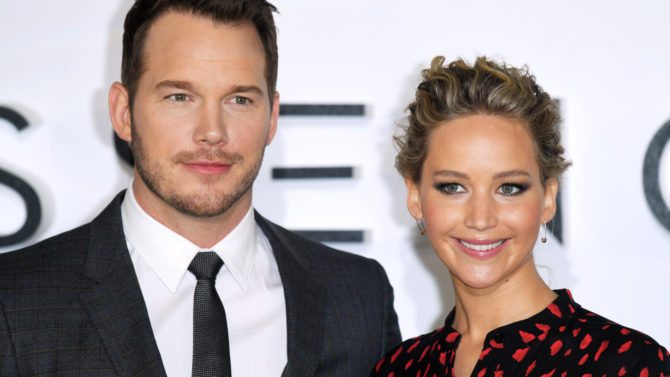 Jennifer Lawrence y Chris Pratt están de gira promocional de su nueva película Passengers. A solicitud de los fanáticos que querían ver más fotografías de su coestrella, Pratt accedió y comenzó a subir imágenes junto a Lawrence.
Sin embargo, el gracioso actor decidió editar las fotos, de manera que la actriz de The Hunger Games saliera casi imperceptible.  ¿Qué tal la broma? Mira la serie de publicaciones que ha hecho el esposo de Anna Faris.
VER TAMBIÉN Jennifer Lawrence en la portada de 'Vanity Fair': 5 cosas que aprendimos sobre ella
RELACIONADO Jennifer Lawrence y Chris Pratt en el nuevo tráiler de 'Passengers'
Lawrence dijo en una entrevista en The Ellen Show que la familia de su compañero de la película la hace sentir miserable. Anna (Faris) es chistosísima, Jack es un genio, "están tan enamorados que parecen una película de Nicholas Sparks", y aunque pudiera sonar envidioso, se nota que Jennifer es buena amiga de la familia Pratt-Faris.
Pratt y Lawrence interpretan a dos pasajeros despiertos en una nave de 5,000 personas, donde el resto de las personas están en una especie de coma. Cuando la nave empieza a descomponerse, los pone a ellos y al resto de la tripulación en riesgo.
Passengers es una coproducción de Sony y Village Roadshow que llegará a los teatros de Norteamérica el 21 de diciembre, y tendrá distribución internacional desde navidad hasta el 12 de enero de 2017.