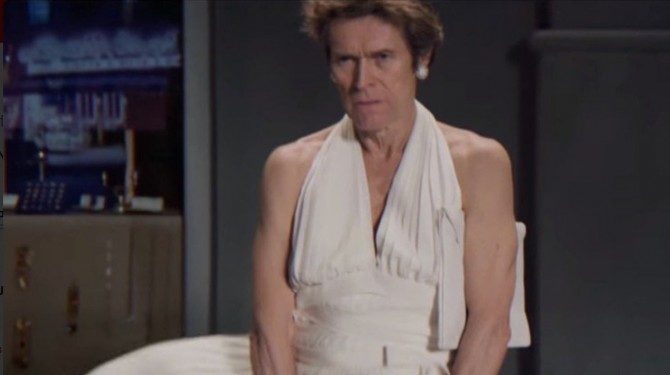 Willem Dafoe se convierte en Marilyn Monroe en un comercial del Super Bowl para Snickers.
El video de 30 segundos empieza en el set de la película de 1954, The Seven Year Itch, específicamente en la grabación de la icónica escena protagonizada por la famosa rubia donde el aire levanta su vestido blanco. La diferencia en este caso, es que en vez de ver a la bellísima intérprete, vemos al actor -vestido como ella- de muy mal humor.
"Cariño, no me veas así. Será genial", le dice el director a Dafoe antes de comenzar la escena "¡Esto es un desastre!", grita el intérprete. Es aquí justamente cuando aparece uno de los miembros del equipo de producción para decirle al gruñón artista que debe comerse un Snickers, porque el hambre pone de mal humor a la gente.
El año pasado Snickers lanzó un anuncio para el Super Bowl donde se pudo ver a Danny Trejo y a Steve Buscemi como Marcia y Jane Brady, personajes de The Brady Bunch.
Esta promo es una de muchas que han sido lanzadas en los últimos días y que serán estrenadas en televisión nacional durante la transmisión del importante partido de fútbol americano el domingo 7 de febrero. Otros artistas como Kevin Hart, Ryan Reynolds, Drake y Steven Tyler han sido parte de otros graciosos comerciales.