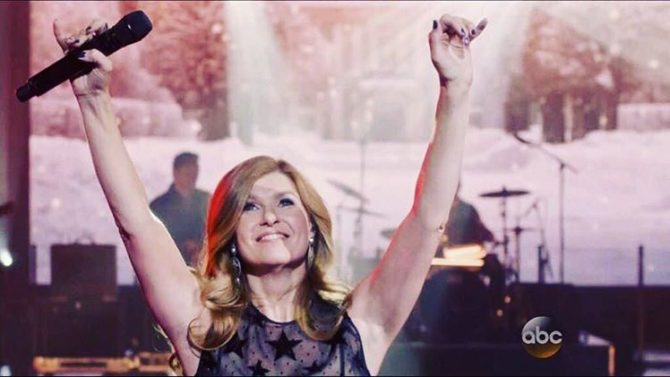 La actriz Connie Britton publicó un mensaje dirigido a sus fans, luego de que se conociera la decisión de la cadena ABC de cancelar la serie Nashville.
En este drama musical, Britton interpretó el rol protagónico de Rayna Jaymes, una estrella de la música country quien, luego de una larga pausa, regresó a los escenarios con un nuevo álbum que la colocó nuevamente en la cima.
"Para los increíbles amigos y familiares de Nashville, para el reparto y equipo, y especialmente a todos los fans… Sólo me gustaría decir que ha sido un honor para mí haber sido parte de este mundo, vivido en él y respirado en él", expresó la artista.
"El lugar de Nashville en mi corazón es profundo y permanente. Estoy muy agradecida por el trabajo duro y la fe de tantos que se dedicaron a crear y apoyar este espectáculo. Y he cambiado para siempre, para mejor. Gracias por la música", agregó Britton.
La actriz Hayden Panettiere co-protagonizó este show, interpretando el rol de Juliette Barnes, una joven estrella de country. Charles Esten, Clare Bowen, Eric Close, Jonathan Jackson, Chris Carmack, Lennon Stella y Sam Palladino también formaban parte del elenco de este programa, que estuvo al aire durante 4 temporadas.
Además de Nashville, las series Castle, The Muppets, Galavant, The Family y Agent Carter no serán renovadas por ABC para una nueva temporada.