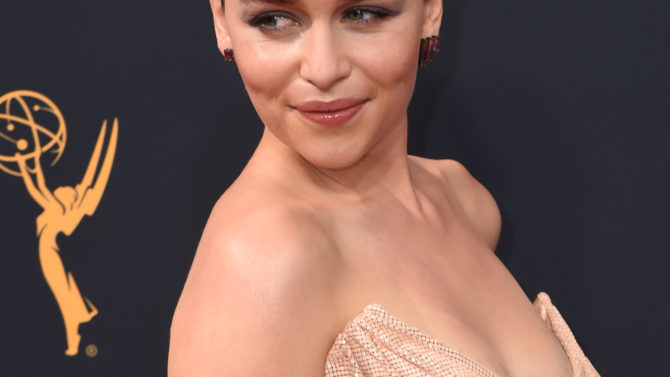 Emilia Clarke está más que lista para la nueva temporada de Game of Thrones, y así lo dejó en claro a través de una publicación en su cuenta oficial de Instagram.
En compañía de sus compañeros de elenco Nathalie Emmanuel y Jacob Anderson, Clarke, quien en el mega exitoso show de HBO interpreta a Daenerys Targaryen, aparece con su mejor pose de guerrera en la graciosa fotografía.
"¡¿Temporada 7?! Oh, sí. Ya nosotros estamos listos. Grrr… ("1,2,3 dientes de dragón)", escribió la británica de 29 años. "@nathalieemmanuel @raleighritchie, mi equipo de por vida", agregó la protagonista de la cinta Me Before You.
La séptima temporada de Game of Thrones se encuentra actualmente en plena etapa de producción.
Los nuevos capítulos de esta popular serie llegarán a las pantallas en verano de 2017. ¿Estás igual de listo para la séptima temporada que la Madre de Dragones?