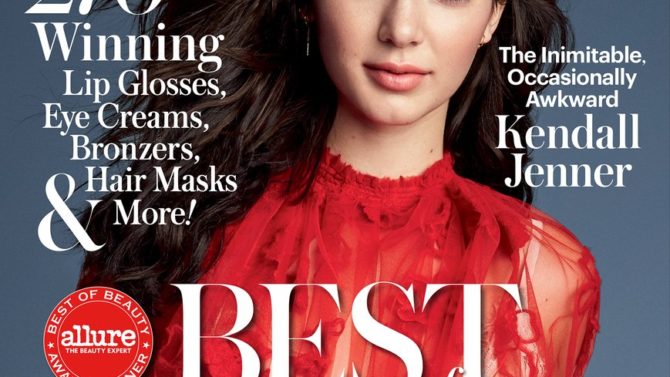 Kendall Jenner pertenece a la generación que nació en la época de los celulares, sin embargo la modelo no es de las que se la pasa pegada a su teléfono móvil monitoreando sus redes sociales. Así lo confesó en entrevista para la revista Allure, para la cual además posó para la portada del mes de octubre.
VER TAMBIÉN Kendall Jenner: Sus mejores portadas
En la página frontal de la publicación, Kendall luce un vestido rojo y su cabello al aire. Su maquillaje  natural la hace lucir como la joven de 20 años que es.
Según indicó a la revista, a Jenner le parece ofensivo que una de sus amigas o sus hermanas la ignoren por estar viendo su celular.
"Lo tomo personal. ¿Es que acaso no soy lo suficientemente interesante para que hables conmigo? Es muy loco porque aunque tratamos de estar presentes, todo el mundo quiere estar en el futuro ahora", aseguró.
La integrante del clan Kardashian Jenner señaló que tiene varias amigas e incluso familiares que no pueden desprenderse de su teléfono, entre ellas su hermana menor, Kylie Jenner, sobre quien recordó una anécdota cuando fueron de vacaciones hace dos años.
VER TAMBIÉN Kendall Jenner consolida su fama siendo una de las top models mejor pagadas
"Era la primera que estábamos en ese hermoso lugar y estábamos sentadas en un auto. Yo estaba ida, mirándolo todo y Kylie no podía guardar su teléfono. Fue como, 'es tan loco para mí que no estés viviendo esto'. Ese fue el momento en el que lo entendí. Y no me gustó".
La estrella del reality Keeping Up With the Kardashians señaló que para evitar la tentación de estar mirando su celular, a veces borra aplicaciones como Instagram o Snapchat y trata de no ver su teléfono si está con otras personas.