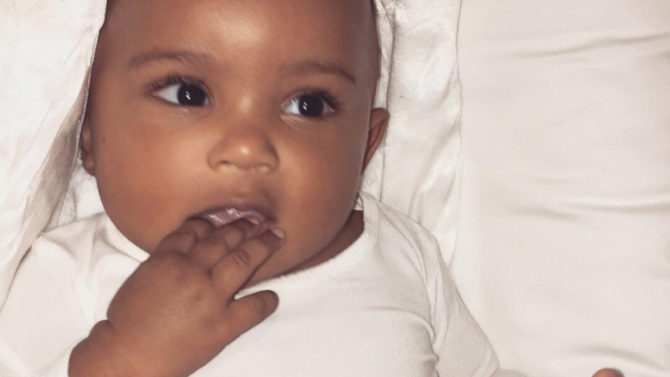 Kim Kardashian acaba de compartir un adorable video de Saint West, y a juzgar por su sonrisa, es un bebito muy feliz.
El hijo de la estrella de Keeping Up with the Kardashians y Kanye West tiene tan solo 7 meses de edad, pero eso no quiere decir que no pueda ser todo un galán. ¿No lo crees? Mira este tierno clip, el cual fue compartido este miércoles 27 de julio por la socialité a través de Snapchat.
En este corto video, Kim, de 35 años, graba a su pequeñín mientras éste anda de paseo a bordo de su coche, vestido de shorts blancos y franela negra.
Esta famosa familia le dio la bienvenida a Saint el pasado 5 de diciembre. Desde el momento de su nacimiento, únicamente han sido publicadas unas pocas imágenes del hermano menor de North West, de 3 años, quien, en cambio, ya es toda una experta en redes sociales.
¡Simplemente adorable!