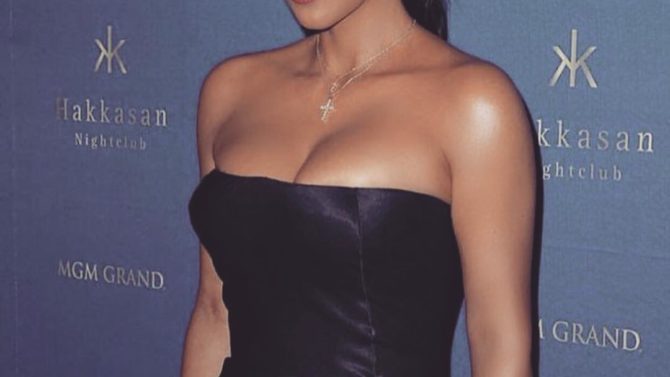 Al parecer, Kim Kardashian le está echando más leña al fuego. Luego de la polémica que se desató la semana pasada al momento de publicar una conversación telefónica en la que, supuestamente, Taylor Swift accedía a que su nombre formara parte de la letra de la canción "Famous", de Kanye West, la esposa del rapero publicó un clip en el que aparece rapeando la lírica.

La estrella de Keeping Up with the Kardashians compartió un video en su cuenta de Snapchat en el que es vista junto a su amiga Carla DiBello bailando al ritmo de esta controvertida canción. Lo que más llama la atención del asunto es que Kim canta justamente la parte más polémica del tema en el que se menciona a la intérprete de "Bad Blood".
Haz clic para que no te lo pierdas:
Si te has perdido los acontecimientos que dieron pie a esta riña, todo comenzó cuando Kardashian reveló en las redes sociales partes de la conversación telefónica en la que Kanye le comunicó a Swift sus intenciones de mencionarla en este sencillo, cosa que le cayó nada bien a la cantante de 26 años.