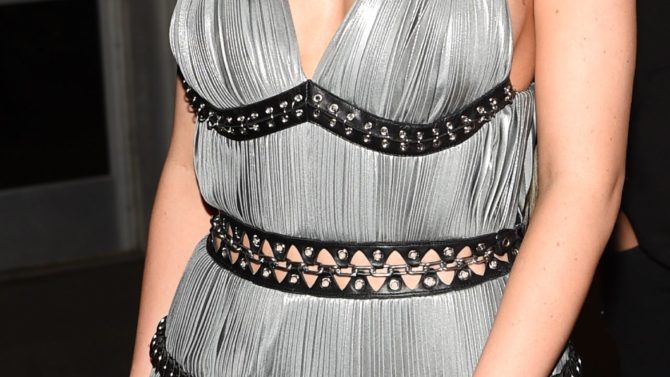 North West cautivó las redes sociales en un video en el que su tía, Kylie Jenner le aplica lápiz labial de su famosa marca de cosméticos.
Las tiernas imágenes fueron compartidas por la menor del clan Kardashian Jenner en la aplicación Snapchat. En el video, la pequeña North se muestra encantada con el color negro que luce en sus labios.
Pero, North no era la única que estaba experimentando con un poco de maquillaje. A su amiguita Ryan Romulus también le pintaron los labios bajo la atenta mirada de North.
VER TAMBIEN: Kylie Jenner y Tyga celebran juntos el cumpleaños de King Cairo [VIDEOS]
Los videos, en total tres, fueron tomados el pasado fin de semana cuando se llevó a cabo la fiesta de cumpleaños del pequeño King Cairo, hijo de Tyga y su exnovia Blac Chyna.
La fiesta tuvo como tema los autos Ferrari. Kylie, por supuesto, se encargó de documentar lo sucedió y compartirlo en Snapchat.
Kylie ha estado dando mucho de que hablar recientemente. A finales de la semana pasada salió topless en la portada de la revista Complex, en su edición de octubre/noviembre. En la imagen, se puede ver a la joven cubriéndose el pecho con sus manos mientras mira fijamente a la cámara.
"Me siento cómoda con mi cuerpo pero no así de cómoda como para estar caminando sin nada frente a un grupo de tipos", explicó a la revista la integrante del elenco de Keeping Up With The Kardashians.
VER TAMBIEN: Kylie Jenner publica selfie con el hijo de su novio Tyga