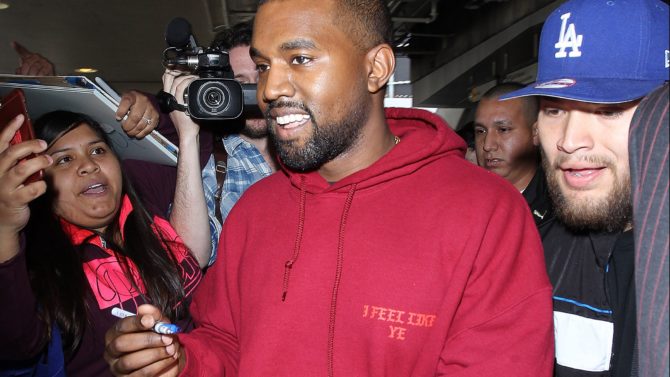 Por segundo año consecutivo la revista Time publicó la lista de las 30 personas más influyentes en Internet, listado que analiza el impacto social de cada una de estas personalidades en las redes y su habilidad de guiar la noticias. Kim Kardashian, Kanye West, Cristiano Ronaldo, Donald Trump y Drake son algunos de los personajes que consiguieron figurar en el artículo.
Kanye West, quien se ha mantenido en boca de todos por sus controversiales Tweets aparece en la lista. Lo mismo ocurre con su esposa, Kim Kardashian. Y cómo no, ella cautiva a millones de seguidores en cada una de sus redes quienes esperan cada publicación de la artista con los brazos abiertos.

Caitlyn Jenner, padre de Kendall y Kylie Jenner, encabezó titulares cuando decidió convertirse en mujer. Desde ese entonces se convirtió en una voz para la comunidad transgénero y es por ello que tenía que formar parte de este conteo.

Otro que marcó gol en la lista fue el futbolista Cristiano Ronaldo, considerado el deportista más mediático. El músico Drake y Josh Ostrovsky, conocido en internet como The Fat Jew, también llegaron a la lista,
Por supuesto que Donald Trump no pudo faltar. El magnate no es del gusto de todos pero no hay duda que sus tácticas en las redes sociales han generado polémica.

Por su parte, Tess Holliday celebró este logro personal y profesional en Instagram. La modelo plus size es aplaudida por impulsar el uso del hashtag #EffYourBeautyStandards (lo que en español se traduce a #AlDiabloConTusCánonesDeBelleza).
También en el ámbito de la moda fue escogida Helen Van Winkle, conocida en las redes como Baddiewinkle; una especie de abuela fashionista que a sus 87 años, ha demostrado que nunca es tarde para reinventarse.
Si has visto el sketch de Carpool Karaoke [uno de los más virales de internet] entenderás la razón por la cual James Corden, el animador de The Late Late Show, tenía que estar en esta lista. 
Acá tienes a las "Las 30 personas más influyentes de Internet":

Kanye West
Joy Cho
James Corden
Laci Green
Josh Holz y Daniel Lara
DJ Khaled
Johnetta Elzie y DeRay Mckesson
J.K. Rowling
Felix Arvid Ulf Kjellberg (conocido como PewDiePie)
Donald Trump
Lele Pons
Cristiano Ronaldo
Caitlyn Jenner
Essena O'Neill
Narendra Modi
Elise Andrew
Ken M
Lilly Singh (conocida como Superwoman)
Matt Drudge
Angie Nwandu
Andrew Bachelor (conocido como King Bach)
Kayla Itsines
Peter Bouckaert
Kim Kardashian West
Josh Ostrovsky (conocido como The Fat Jew)
Drake
Tess Holliday
Helen Van Winkle (conocida como Baddiewinkle)