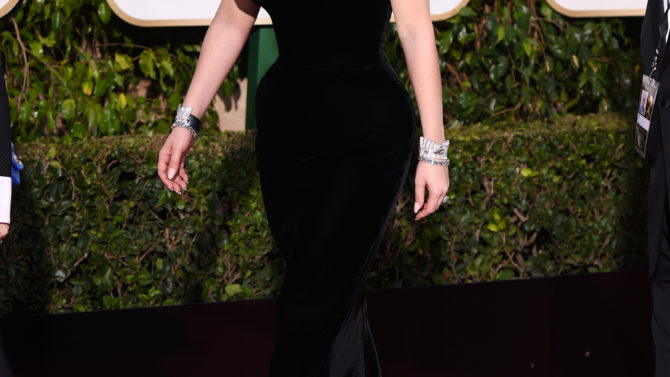 Lady Gaga cantará durante la ceremonia de los Producers Guild Awards que se llevará a cabo el 23 de enero. La actriz y cantante interpretará su tema "Til It Happens To You", nominado al Oscar a Mejor Canción Original.
La canción forma parte del documental The Hunting Ground del director Kirby Dick, producción que explora el tema del abuso sexual en universidades. El reportaje audiovisual recibirá el Stanley Kramer Award durante esta entrega de galardones, que tendrán cede en el Hyatt Regency Century Plaza de Los Ángeles, California. Esta estatuilla le es otorgada a filmes que sacan a la luz temas y problemas de la sociedad. Amy Ziering, productora del largometraje, se encargará de recibir el premio.
"Til It Happens To You" fue co-escrita por Gaga y Diane Warren. Al escuchar que el tema había sido nominado a un Oscar, la estrella de American Horror Story: Hotel acudió a las redes sociales para expresar su emoción: "Gracias por reconocer a las personas que se unieron para hacer posible este filme y esta canción sobre el tema del abuso sexual. Diane y yo estamos orgullosas de representar a este grupo de sobrevivientes", sentenció.