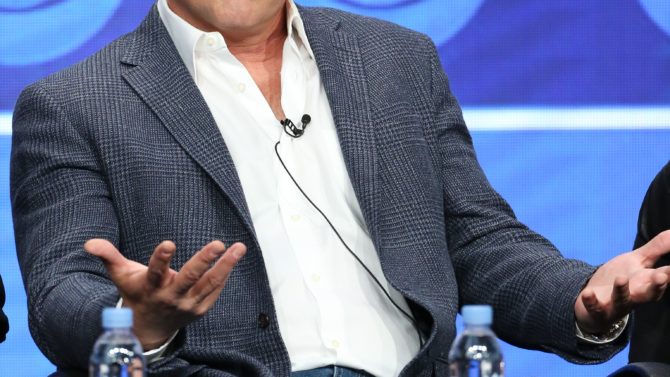 Matt LeBlanc estuvo como invitado especial el martes 25 de octubre en el programa de televisión The Late Late Show with James Corden, donde Lady Gaga estuvo interpretando algunas de sus canciones.
La cantante aprovechó la ocasión para formularle una simple pero divertida pregunta a LeBlanc, haciendo referencia a que la serie Friends salió del aire hace mas de 10 años. El actor interpretaba en el popular programa de televisión el personaje de Joey Tribbiani.
"Matt, ¿A quién prefieres?, Mónica o Rachel?" preguntó Lady Gaga mientras el público se reía. Después de pensarlo por un rato, el actor dijo: "Tendría que irme con Phoebe, ella es bastante flexible".
Increíblemente, aunque la serie dejó de transmitirse hace tiempo, la gente sigue relacionando a los actores con el show, que ha sido consididerado uno de los más exitosos. Sus protagonistas llegaron a ganar $1,000,000 por episodio durante la última temporada.
Tanto Matt como Lady Gaga han llegado a los últimos meses del 2016 con proyectos bastante prometedores. Gaga lanzó su nuevo disco de estudio llamado Joanne y LeBlanc está protagonizando la nueva serie de televisión 'Man With a Plan', que empezó a transmitirse por CBS el pasado 24 de octubre.