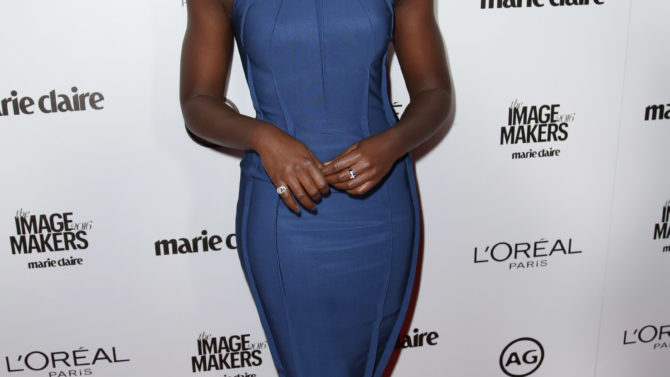 Lupita Nyong'o tiene mucho que decir sobre la falta de diversidad en Hollywood, suceso que tiene muy decepcionada a la ganadora del Oscar.

"Soy miembro de la Academia", dijo Nyong'o. "Estamos hablando de mi comunidad, por eso quiero hablar sobre el tema. Me alientan los cambios que se han realizado dentro del gremio, pero lo más importante, lo que estamos pidiendo, es la inclusión de diferentes tipos de historias".
La actriz afirma que una vez hayan más historias, con la inclusión de diferentes culturas y tipos de personas, finalmente veremos cambios en la industria.

Nyong'o recientemente prestó su voz para el personaje de Maz Kanata en Star Wars: The Force Awakens y será parte de la adaptación de carne y hueso de The Jungle Book.
Actualmente la artista se está preparando para su debut en Broadway. Nyong'o interpretará el papel protagónico en una obra de teatro que lleva por nombre Eclipsed, que sigue a un grupo de mujeres durante la segunda guerra civil liberiana. La historia fue escrita por la actriz Danai Gurira. Eclipsed se estrena en marzo.
"Estoy muy feliz de ser parte de este proyecto porque refleja nuestros tiempos, los premios de la Academia son un catalizador pero aquí no es donde está el problema", explico Nyong'o. "Creo que lo que estas conversaciones reflejan es el hambre y el deseo que existe de que el mundo del cine, el teatro y la televisión reflejen la realidad en la que vivimos, la cual es diversa".