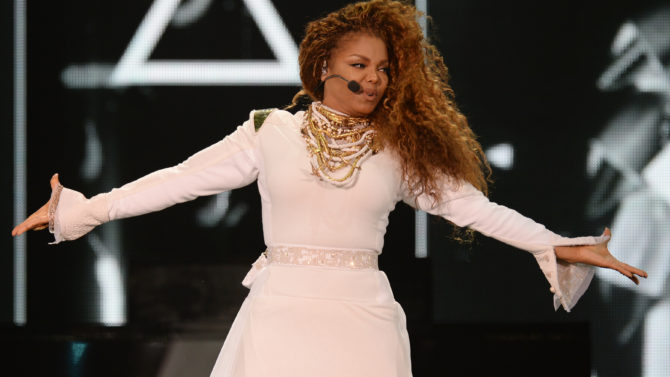 Cada quien puede tener su opinión, pero el hecho de que Janet Jackson es uno de los iconos de la música, es casi indiscutible. ¿Dudas? Bueno, analicemos algunos datos.
Janet está dando de qué hablar desde principios de 1980, y ya en los 90 vendió más de 120 millones de copias. Además, logró una de las cosas más difíciles: tener una carrera propia siendo hermana del legendario Michael Jackson.
Sin embargo, dicen por ahí que lo difícil no es llegar a la cima sino mantenerse. Y eso es algo que la menor del clan Jackson pudo hacer, pues en 2008 fue nombrada una de las artistas más exitosas de todos los tiempos por la revista Billboard.
Este 2016 encuentra a la artista en medio de una gira mundial de conciertos que tuvo que ser cancelada porque, luego de años dedicados a la música, será mamá por primera vez.
Este 16 de mayo la también bailarina y actriz cumple 50 años, y para celebrarla repasamos 10 de sus mejores videos musicales.
"What Have You Done for Me Lately"
"When I Think of You"
"Control"
"The Pleasure Principle"
"Miss You Much"
"Rhythm Nation"
"Escapade"
"Together Again"
"Feedback"
"All Nite (Don't Stop)"
¡Bonus! 
"Scream"