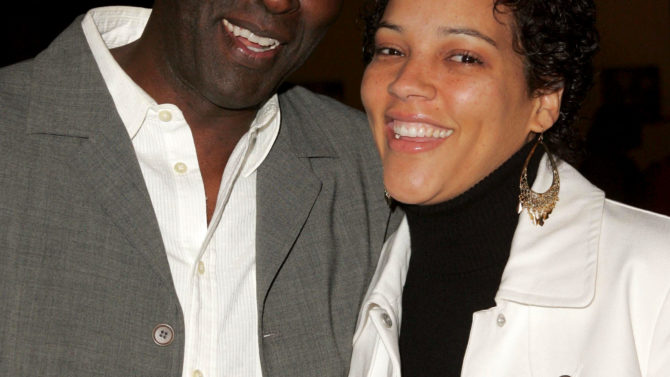 Michael Jace, el actor de The Shield, afirmó que él no tenía ninguna intención de matar a su esposa, April Pace, en mayo de 2014. El actor, quien interpretaba a un oficial de policía en la famosa serie de FX, le dijo a los detectives luego del incidente que solo buscaba herirla. Esta nueva pieza del juicio se reveló el jueves 26 de mayo.
"Estaba enojado. Lo que yo quería era dispararle en la pierna", fueron las declaraciones que Jace, de 53 años, le dijo a los detectives en 2014 de acuerdo a CBS. "Arruiné cuatro vidas", agregó.
El día de este lamentable incidente, Jace llamó a las autoridades, luego de haberle disparado a su esposa en el pasillo de su casa, ubicada en Los Ángeles, California. Sus dos hijos, que en ese entonces tenían ocho y cinco años, estaban en la residencia cuando ocurrieron los disparos (tres para ser exactos).
El hijo mayor de la pareja estuvo presente en corte el jueves 26 de mayo y declaró que su papá le dijo a April las siguientes palabras antes de matarla: "Si quieres correr, entonces corre al cielo".
Jace podría ser sentenciado a 50 años en prisión de ser encontrado culpable del crimen. Esta no es la primera que el actor tiene problemas con la ley. De acuerdo a The Associated Press, su exesposa, Jennifer Bitterman, denunció que una vez lanzó su cabeza en contra de una pared.