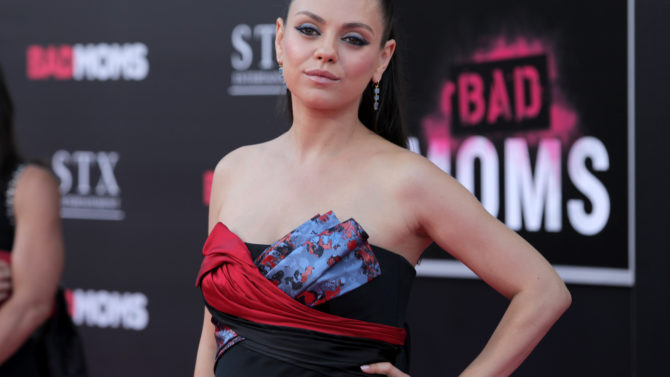 Mila Kunis y Ashton Kutcher tienen las cosas muy claras para la crianza de sus hijos. La pareja de That's 70's Show no quiere tener niños engreídos, que se crean con derecho a todo.  Ese fue uno de los temas de conversación antes de formar una familia, dijo la actriz al podcast The Kyle and Jackie O Show, de Australia.
Para Kunis es importante que desde pequeños, sus hijos conozcan el valor del dinero.  En tono de broma dijo que "la mamá y el papá pueden tener un dólar, pero ustedes son pobres", "ustedes son muy pobres, no tienen nada, aunque mami y papi tengan una cuenta en el banco", agregó.
La actriz nacida en Ucrania reveló que ella y Kutcher vienen de familias humildes, y que han conseguido su dinero gracias al trabajo, por lo que saben el costo de cada centavo.
Mila también habló sobre las mamás de la película Bad Moms y cómo el público puede identificarse con ellas. "Si no encuentras un personaje con cual identificarte, entonces lo estás negando".