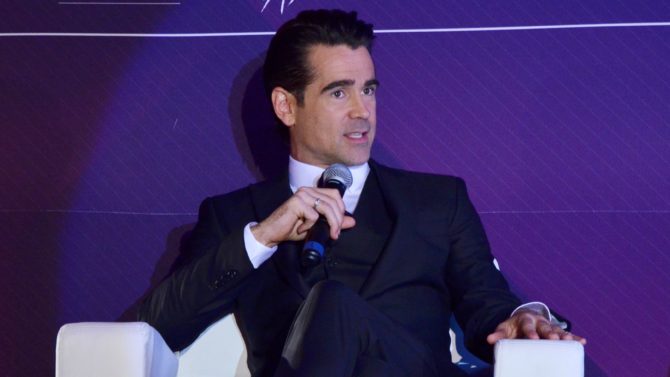 Durante una reciente visita a México, el actor Colin Farrell habló sobre la película Fantastic Beasts and Where to Find Them, la cual se estrena a finales de este año, y forma parte de la saga de Harry Potter.
En esta película Farrell será el investigador principal de un grupo de magos que trabajan como agentes especiales en Nueva York.
"Básicamente estoy ahí para investigar crímenes contra magos, contra cualquier expresión de magia negra entre la comunidad de magos", dijo Farrell en una entrevista con la agencia de noticias The Associated Press, y agregó que Percival Graves, su personaje, es "un mago increíblemente poderoso".
La cinta, protagonizada por Eddie Redmayne y Katherine Waterson, se basa en el libro del mismo nombre escrito por J.K. Rowling, la creadora de Harry Potter, y quien también se encargó del guión de esta nueva producción.
"Amo las películas de Harry Potter, las amo", añadió Farrell, aunque luego confesó: "Nunca he leído los libros, mi hermana los leyó todos. Lo sé, soy un holgazán".
Fantastic Beasts and Where to Find Them está pautada para llegar a los cines de Estados Unidos el 18 de noviembre de este año, y será la primera de una trilogía.