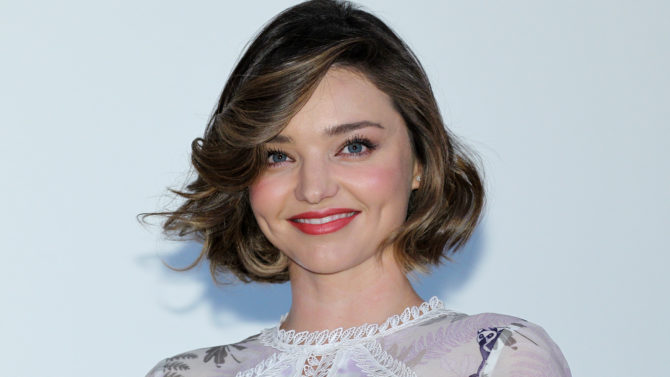 Este mes se filtraron las fotos de Orlando Bloom desnudo, practicando paddle board junto a su novia Katy Perry en el Mediterráneo, lo que causó gran alboroto en las redes sociales.
Como era de esperarse, los periodistas no perdieron la oportunidad para preguntarle sobre el escándalo a su exesposa Miranda Kerr. La modelo respondió en el "Kyle & Jackie O Show" que se sorprendió por la elección del actor, aunque Bloom le escribió para advertirle que las fotos estaban circulando.
"¿En qué estabas pensando? ¿En serio, en qué estabas pensando? Obviamente no lo estaba haciendo", comentó Kerr sobre su respuesta al actor de "The Lord of the Rings".
La modelo dijo entre risas que además le iba a enviar un par de trajes de baño (boxers y tanga) "porque tal vez alguno de esos les guste… o ninguno". Kerr estaba promocionando su línea de trajes de baño para Bonds, y encontró la manera perfecta de integrar la marca.
Entre otras cosas, Miranda también habló de su relación con el creador de Snapchat, Evan Speigel. Afirmó que es un hombre tradicional al que le encanta el calor humano.  "Él prefiere que le dé un abrazo a que le dé un masaje en los pies".