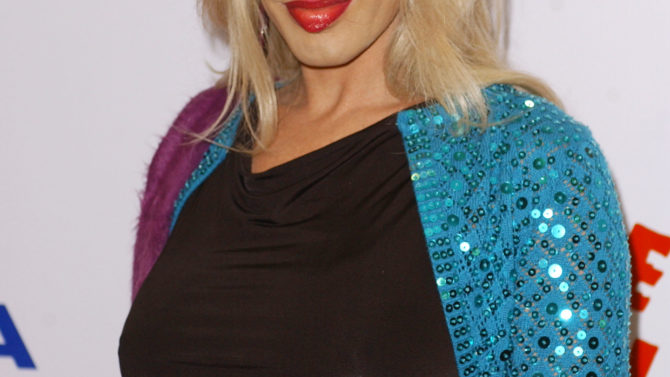 Alexis Arquette falleció a sus 47 años la mañana del domingo 11 de septiembre, según reporta la familia de la actriz a TMZ.
Arquette, actriz transgénero, mejor conocida por ser la hermana de David Arquette y de la ganadora del Oscar Patricia Arquette, murió a las 12.32 AM, según publicó su hermano Richmond, a través de un comunicado en Facebook.
"Nuestro hermano Robert, quien se convirtió en nuestro hermano Alexis, quien se convirtió en nuestra hermana Alexis, quien se convirtió en nuestro hermano Alexis, falleció esta mañana del 11 de septiembre a las 12:32 AM", escribió Richmond, de 53 años, en la red social. "Se fue rodeado de todos sus hermanos y hermanas, de sus sobrinas y varios otros seres queridos. Estábamos tocando música para él y falleció mientras sonaba "Starman" de David Bowie", agregó.
Alexis, quien fue bautizada con el nombre de Robert Arquette, fue una reconocida activista de los derechos de la comunidad transgénero. Arquette partició en el cine, en las películas The Wedding Singer, Bride of Chucky y Of Mice and Men. Su transición a mujer fue documentada en el filme Alexis Arquette: She's My Brother, estrenado en 2007.
La actriz de Boyhood rindió tributo a Alexis a través de una publicación en Twitter. En el post, se escucha "Starman", del fallecido cantante inglés.
El legendario Boy George también dedicó un mensaje a la memoria de esta actriz. "Q.E.P.D. mi hermana Alexis Arquette. Otra luz brillante que se apaga muy pronto".
Hasta los momentos, la causa de muerte no ha sido confirmada.