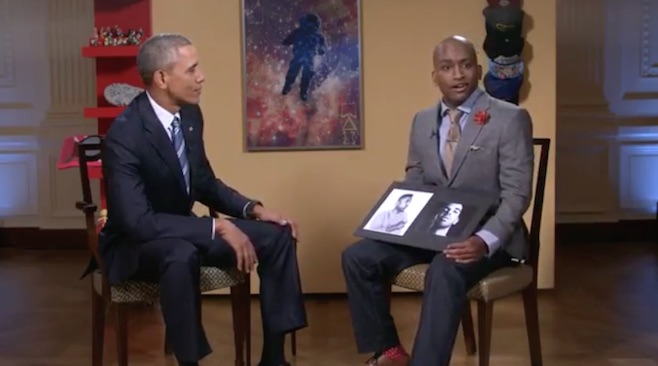 Barack Obama participó este viernes 15 de enero en una sesión de preguntas organizada por YouTube. Cuando le preguntaron al primer mandatario de Estados Unidos cuál cantante le gustaba más, si Drake o Kendrick Lamar, el presidente respondió que prefería a este último.
"Tengo que escoger a Kendrick", dijo, "Creo que Drake es un artista excepcional, pero Kendrick, sus letras, su último álbum fue increíble. Creo que fue el mejor disco del año pasado".
Obama recientemente organizó un evento en la Casa Blanca con Kendrick y reveló que "How Much a Dollar Cost", es su canción favorita de 2015.
A continuación puedes ver la entrevista completa:
La semana pasada Lamar sorprendió a su fanaticada al cantar en vivo su nueva canción titulada "Untitled 2" durante una visita a The Tonight Show con Jimmy Fallon.
El artista oriundo de Compton, California se ha convertido en uno de los raperos  más cotizados de la industria. El cantante lidera la lista de nominados a los Premios Grammy 2016 compitiendo en 11 categorías, incluyendo Álbum del Año y Canción del Año, gracias a su álbum To Pimp a Butterfly.