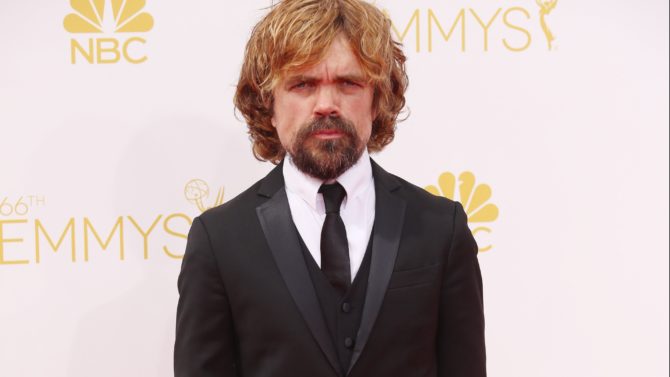 Peter Dinklage será el anfitrión de Saturday Night Live el próximo 2 de abril. Así lo anunció el famoso programa nocturno a través de una publicación en su cuenta oficial de Twitter, así que marquen sus calendarios.
El ganador de un Emmy famoso por su interpretación del brillante y sarcástico Tyrion Lannister en el popular programa Game of Thrones, podrá ser visto en la pantalla chica a tan solo semanas del estreno de la esperada quinta temporada de este programa de la cadena HBO.
Pero Dinklage no estará solo, ya que contará con la presencia de Gwen Stefani como la invitada musical de la noche, quien estará promocionando su nueva canción "Misery" mientras se prepara para el lanzamiento de su tercer álbum en solitario, titulado This Is What the Truth Feels Like.
Esta será la primera vez que el reconocido actor sirva de anfitrión en este legendario show. Por su parte, Stefani ya ha aparecido en este programa, tanto en solitario como con su banda No Doubt.
Y no te pierdas el estreno de la quinta temporada de Game of Thrones el próximo 24 de abril por HBO.