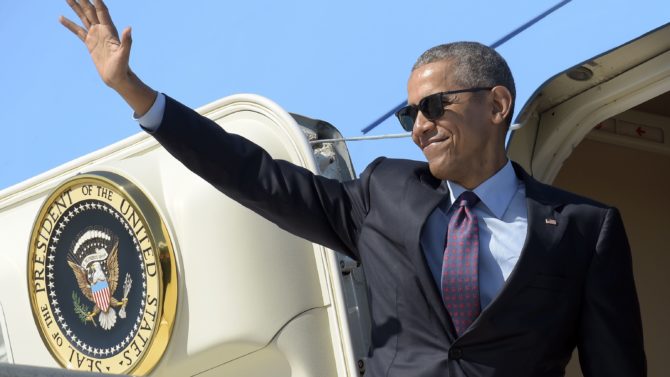 En entrevista con el show de la mañana de SiriusXM, "Sway in the Morning", el presidente Barack Obama reveló que Chance the Rapper y Kendrick Lamar son dos de sus raperos favoritos del momento, pero, que Jay Z sigue siendo el rey del género.
"Creo que los jóvenes, Kendrick y Chance están haciendo un gran trabajo. Me encanta Drake y a las niñas también, así que lo está haciendo genial a nivel comercial, y es súper talentoso", dijo el mandatario.
"Jay Z sigue siendo el rey. Él tiene una trayectoria. Lo mismo que Kanye, hay mucho talento afuera, pero cuando veo quien está marcando hitos, Kendrick y Chance, ellos están haciendo un trabajo asombroso".
El presidente también reveló que es amigo de la familia de Chance the Rapper, y que lo conoce desde pequeño.
Obama compartió dos de sus playlists en Spotify en el verano, y ya sabíamos que le gustaba "So Ambitious" de Jay Z con Pharrell Williams, mientras que en la noche escuchaba "Acid Rain" de Chance the Rapper.