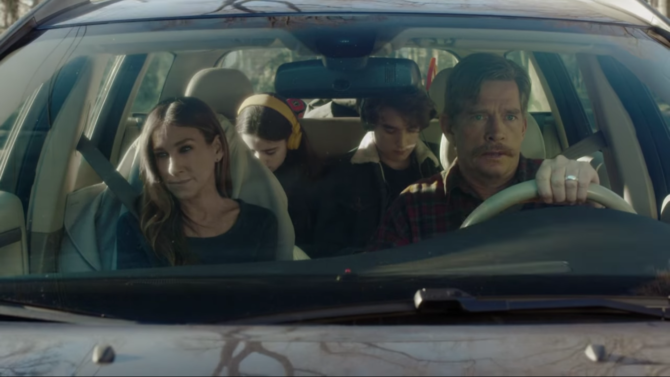 De la mano de HBO, llega un nuevo avance promocional de Divorce, la esperada nueva serie protagonizada por Sarah Jessica Parker y Thomas Haden Church.
Este nuevo programa, que combina elementos de drama con la comedia, explorará las complicadas dinámicas que viven las parejas luego de tomar la decisión de separar legalmente sus vidas, y de cómo esto afecta a los hijos, amigos y familiares de los ex esposos.
Aquí puedes ver el nuevo avance promocional de Divorce:
Parker, quien interpretó a la inolvidable Carrie Bradshaw en Sex and the City, le dará vida a Frances, una mujer que decide ponerle fin a su largo matrimonio luego de que se entera de que su marido (Haden Church) le fue infiel.
Molly Shannon, Talia Balsam, Sterling Jerins y Tracy Letts también forman parte del elenco de este nuevo show creado por Sharon Hogan.
Divorce tendrá su estreno en los Estados Unidos el próximo 9 de octubre a través de la señal de HBO.