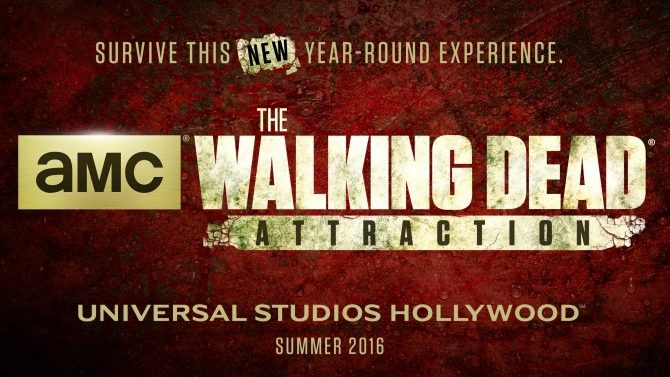 Universal Studios reveló que abrirá una nueva atracción basada en la exitosa serie de AMC, The Walking Dead.
La atracción estará localizada en una estructura completamente nueva ubicada en la entrada principal del parque que promete crear una experiencia inigualable para todos los fanáticos de este serie de terror, donde los visitantes se sentirán dentro del famoso programa protagonizado por Andrew Lincoln y Norman Reedus.
"The Walking Dead es un fenómeno que ha cambiado la psiquis de la audiencia desde su estreno", comentó Larry Kurzweil, presidente de Universal Studios Hollywood. "Estamos colocando la intensidad [de la serie] en otro nivel colaborando con el galardonado equipo de producción que trabaja en ella para crear una representación viviente del show que solo puede disfrutarse en Universal Studios Hollywood".
Universal Studios Hollywood ha colaborado anteriormente con AMC en distintas oportunidades para realizar atracciones especiales del show en la época de Halloween, específicamente para Hollywood Horror Nights, evento especial que ofrece el parque de atracciones en octubre. Con el anuncio de esta nueva creación The Walking Dead se convierte oficialmente en uno de los ofrecimientos permanentes del lugar.
La atracción de The Walking Dead abrirá en el verano de 2016.
Acá tienes un vistazo de lo que está por venir:https://www.youtube.com/watch?v=yUh6fckoCNk