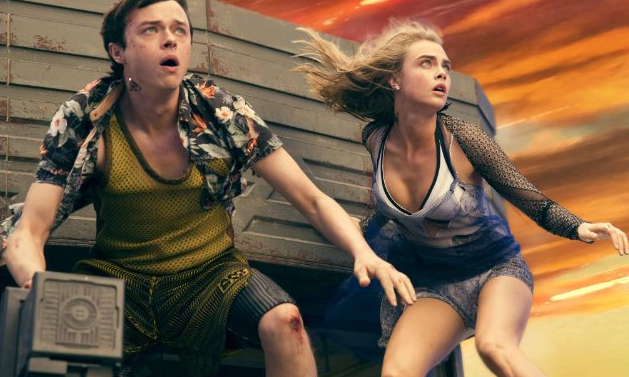 Valerian and the City of a Thousand Planets es sin duda alguna uno de los proyectos de ciencia ficción más esperados del año próximo. Pero gracias a una publicación de Dane DeHaan, una de las estrellas de este filme, sabemos que podremos disfrutar de un primer adelanto más pronto de lo que esperábamos.
Luc Besson, cineasta responsable de cintas como La Femme Nikita, The Fifth Element y Lucy, es el director de este filme que cuenta con las actuaciones de Cara Delevingne e Ethan Hawke.
"Estoy tan emocionado porque podrán ver el tráiler de #Valerian en 5 días", promete DeHaan en su cuenta de Twitter.
Esta película es una adaptación de la novela gráfica titulada Valerian and Laureline del escritor francés Pierre Christin y el artista Jean-Claude Mézières, publicada originariamente en 1967. La historia de este libro sigue la vida de dos agentes cuya misión es viajar en el tiempo en busca de proteger y salvar al planeta Tierra.
El elenco estelar de esta nueva cinta lo completan Clive Owen, Rihanna, John Goodman, Herbie Hancock y Kris Wu.
Valerian and the City of a Thousand Planets llegará a los cines de Estados Unidos el 17 de julio de 2017.