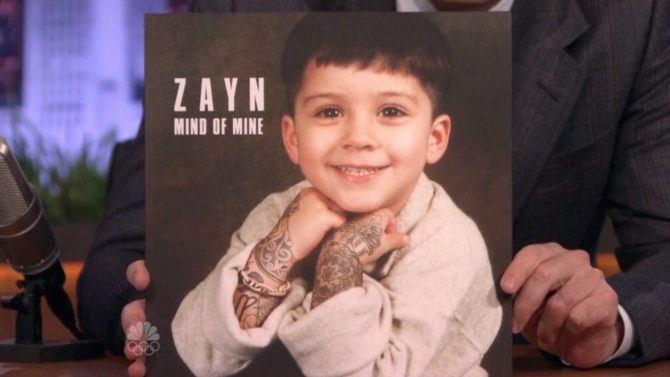 La portada del nuevo disco de Zayn Malik está siendo criticada en Twitter por el inevitable parecido que tiene con el álbum de Lil Wayne titulado The Carter III.
Las similitudes entre ambas fotografías son impresionantes. En la portada de Mind of Mine, primer disco solista del ex One Direction, aparece un pequeño Malik con tatuajes en sus manos, muy al estilo de la portada del disco que Wayne lanzó en 2008 donde el rapero también sale pequeñito y tatuado. Juzga por ti mismo:
Como era de esperarse, las críticas en Twitter no dejaron de llover. En la red social algunos usuarios acusan a Malik de plagio por haber robado la idea de Wayne y otros lo critican por su falta de creatividad.
Malik no solo reveló la portada de su primer álbum como solista durante una visita que le prestó a The Tonight Show con Jimmy Fallon. También aprovechó para presentar su nueva canción llamada "It's You".
¿Piensas que Malik le robó la idea a Lil Wayne para la portada de su nuevo álbum o crees que el parecido es solo coincidencia?