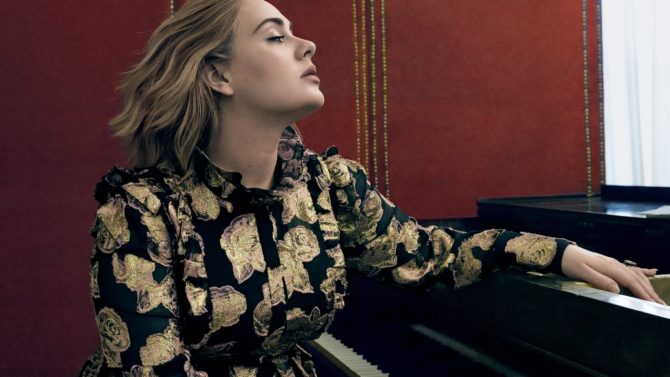 Macklemore & Ryan Lewis acaban de lanzar su último álbum titulado This Unruly Mess I've Made, el cual cuenta con una lista de celebridades que no dudaron en colaborar con este dueto, entre ellos, Chance the Rapper, Leon Bridge y hasta Idris Elba. Sin embargo, un nombre muy sonado está faltando en esta lista: Adele.
En una entrevista reciente con The New York Times, Macklemore confesó haberle pedido a la mega estrella británica una aparición especial en el tema "Growing Up", a lo cual Adele "declinó amablemente". Ante esta negativa, otro británico saltó a la oportunidad: Ed Sheeran, quien colaboró en esta canción que se desprende de este último disco de los creadores de "Thrift Shop". "Estoy seguro de que en varios casos ni escuchamos la respuesta del mánager de alguien", agregó el vocalista en relación al proceso de confirmar las colaboraciones con diversas estrellas de la industria musical.
Por su parte, la intérprete de "Hello" pudo haberle dicho que no a esta colaboración, pero este no ha sido el caso en otras ocasiones. Su súper exitoso álbum 25 contó con la aparición de diferentes artistas, como Bruno Mars, Danger Mouse y Max Martin.
Si quieres leer la entrevista completo de Macklemore con The New York Times, haz clic aquí.