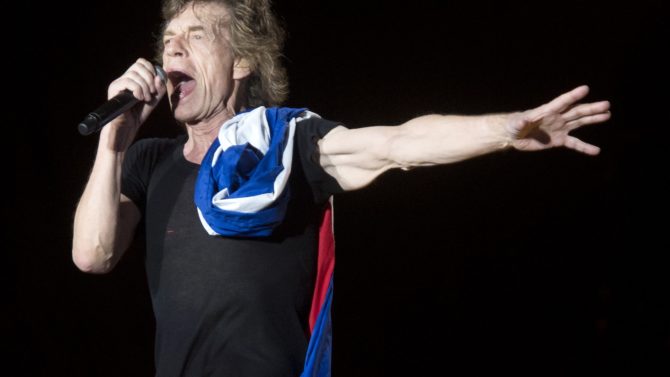 The Rolling Stones acaba de hacer historia al brindar un concierto en Cuba, país en el que esta banda se presentó por primera vez, en un concierto gratuito al aire libre frente una audiencia de 500 mil personas.
El show se llevó a cabo la noche del viernes 25 de marzo en la Ciudad Deportiva de La Habana. Desde hace más de un mes, obreros, técnicos y especialistas estuvieron trabajando en el escenario sobre el que tocaron Mick Jagger, Keith Richards, Charlie Watts y Ron Wood.
Este evento es histórico, ya que marcó la primera vez que la legendaria banda británica visitara la isla caribeña. La música de esta importante agrupación, así como el rock 'n' roll en general, fue negativamente catalogada y denunciada por Fidel Castro, debido a la influencia anglosajona que presentaban sus líricas y ritmos.
"Sabemos que hace años era difícil escuchar nuestra música en Cuba, pero aquí estamos tocando", dijo Jagger a la audiencia, según reportó Reuters. "Creo que los tiempos están cambiando", agregó el legendario vocalista.
Aquí puedes ver un corto clip de la presentación en La Habana, publicado por el canal oficial de la banda en YouTube.
El setlist del concierto incluyó temas como "Jumping Jack Flash", "Angie", "Paint It Black", "Gimme Shelter" y "Simpathy For The Devil".
"Gracias, Cuba, por un increíble e inolvidable show. Fue increíble verlos a todos!", se puede leer en un mensaje publicado por la banda en Twitter.
Este importante concierto marcó el cierre de su gira llamada Olé, con la cual llegaron a diferentes países sudamericanos como Chile, Argentina, Uruguay, Brasil, Perú, Colombia y México.