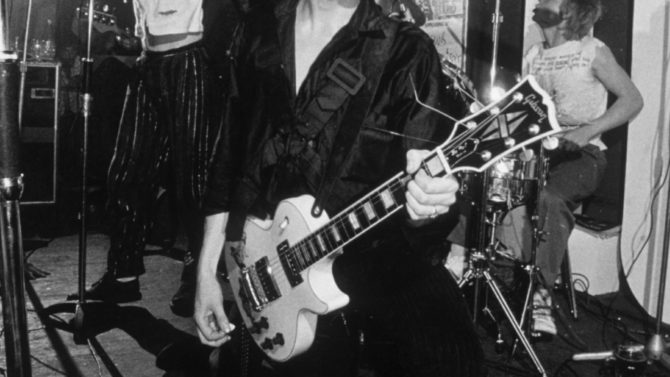 A pesar de haber lanzado solo un álbum en su carrera, The Sex Pistols es reconocida como unas de las bandas de punk rock más influyentes de la historia. Y ahora, su guitarrista Steve Jones, se propone ofrecer un vistazo a la legendaria agrupación con la publicación de sus memorias.
La autobiografía titulada Lonely Boy, será escrita por el periodista Ben Thompson, y saldrá a la venta el 10 de enero de 2017.
De acuerdo con Entertainment Weekly, la editorial Da Capo ha descrito el libro como un "cuento moderno dickensiano" que abarcará desde la adolescencia de Jones en un hogar abusivo en West London hasta sus icónicas hazañas junto a Johnny Rotten y Malcolm McLaren.
"La contribución de Steve Jones a la historia de la música no tiene precio y sus riffs cambiaron el mundo para siempre. El punk rock, como lo conocemos hoy en día, simplemente no existiría sin él. Lonely Boy es una historia verdadera sobre los orígenes de The Sex Pistols en primera persona", comentó Ben Schafer, editor ejecutivo de Da Capo, en un comunicado de prensa.
Más allá del estrellato alcanzado con The Sex Pistols, Lonely Boy repasará la carrera de Jones como músico y actor, así como su paso por las ciudades de Nueva York y Las Vegas, donde el músico luchó contra todo tipo de adicciones, incluidas el alcohol, la heroína y el sexo.