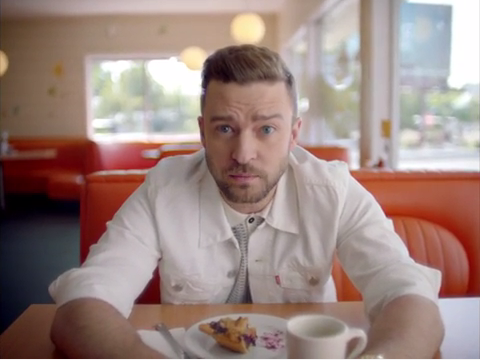 En la medianoche de este martes 17 de mayo, Justin Timberlake estrenó el video musical de "Can't Stop the Feeling", su nueva canción que forma parte de la película de animación Trolls.
El nuevo tema debutó horas después de colocarse en la primera posición de la lista Hot 100 de Billboard.
VER TAMBIÉN Justin Timberlake y Anna Kendrick interpretan 'True Colors', tema de la película 'Trolls' [VIDEO]
En el video de esta pegadiza canción, que ya ha sido catalogada como la nueva "Happy", el éxito de Pharrell Williams que formó parte de la cinta Despicable Me 2, se puede disfrutar del baile de Justin y de otras personas comunes en la calle.
"Can't Stop the Feeling" formará parte de la banda sonora de Trolls, la nueva apuesta de DreamWorks Animation, que cuenta con las voces de Timberlake, Anna Kendrick, Zooey Deschanel, Gwen Stefani, Christine Baranski y James Corden, entre otros.
El tema fue co producido por Max Martin y Shellback, y es el primero que se desprende de la película que estrenará en Estados Unidos el próximo 4 de noviembre y para la cual Timberlake también se desempeñó como productor ejecutivo musical.
VER TAMBIÉN Mira el primer tráiler de 'Trolls', la nueva película de Dreamworks
"Can't Stop the Feeling" es la más reciente entrega musical de Timberlake desde 2013, cuando tras lanzó su disco The 20/20 Experience. Esperamos que tenga más sorpresas musicales en agenda.