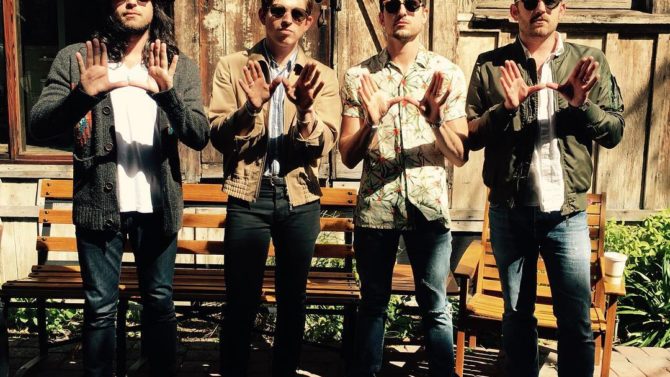 Kings of Leon acaba de anunciar la fecha de lanzamiento de su nuevo álbum. Titulado Walls, el séptimo trabajo en estudio de la banda de rock originada en Nashville,Tennessee, llegará a las tiendas el próximo 14 de octubre.
Este nuevo disco, grabado en Los Ángeles, contó con la producción de Markus Dravs, famoso por su trabajo con la banda Arcade Fire. Angelo Petralgia habría sido el productor de los 6 álbumes anteriores de la banda responsable de éxitos como "Sex on Fire" y "Use Somebody".
En un corto clip publicado en la cuenta oficial de Instagram de la agrupación, se escucha a Caleb Followill, vocalista, cantar la frase "And the walls come down", que en español se traduce a "y caen las paredes".
Así que si eres fan de Kings of Leon, anota 14 de octubre en tu calendario como una fecha muy importante.