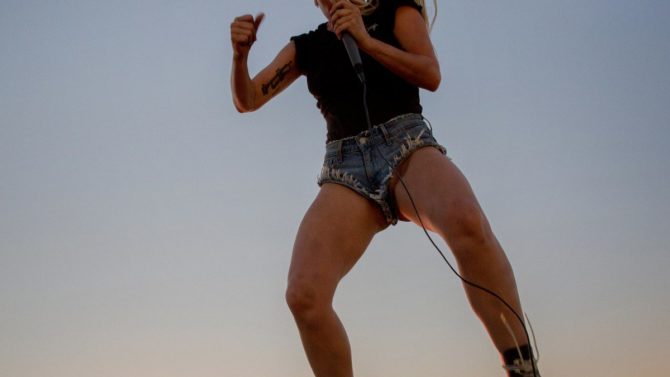 Lady Gaga finalmente ha anunciado la fecha de lanzamiento de un nuevo sencillo que llevará por título "Perfect Illusion". El nuevo tema será estrenado el próximo viernes 9 de septiembre, según anunció la artista en sus redes sociales.
Este nuevo tema de Gaga, de 30 años, marcará el regreso de la cantante luego de casi 3 años sin lanzar nueva música en solitario. Recordemos que la Mamá Monster contribuyó en la canción "Til It Happens To You", la cual estuvo nominada al Oscar en su edición 2015 como parte de la banda sonora del aclamado documental The Hunting Ground, el cual sirvió como plataforma de la problemática de abuso sexual que enfrenta la sociedad en los Estados Unidos.
"Lady Gaga/Perfect Illusion. Nuevo sencillo, septiembre 9″, lee la publicación de la cantante de "Poker Face" en su cuenta oficial de Twitter.
Gaga sabe que sus fans están absolutamente emocionados por escuchar nueva música, por lo que le ha hecho publicidad al nuevo sencillo a través de sus redes. En una foto publicada el viernes pasado, se ve a la cantante a bordo de una Bronco. "Extraño a mis fans, no puedo esperar a que escuchen #PERFECTILLUSION", escribió la estrella de American Horror Story: Hotel.
El último trabajo discográfico de esta cantante, titulado Artpop, fue lanzado en 2013.