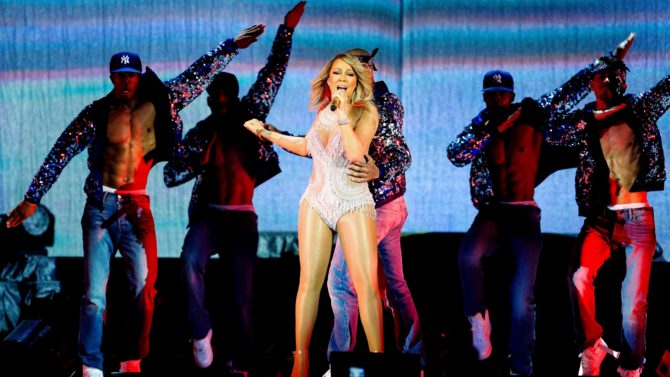 El show permanente de Mariah Carey en Las Vegas terminará muy pronto. La cantante anunció que realizará nueve presentaciones en el 2017 con las que dará por concluida su residencia de dos años en el Ceasars Palace.
VER TAMBIÉN Mariah Carey sorprende a sus seguidores con fotos bañándose en espuma
Los fanáticos de la intérprete podrán ver por última vez su espectáculo "Mariah #1 To Infinity" en abril y mayo del 2017. Los boletos para las últimas fechas de la serie de conciertos saldrán a la venta el viernes 23 de septiembre a través de thecolosseum.com o axs.com.
En el show que debutó en mayo del 2015, Carey interpreta en orden cronológico las 18 canciones de su carrera que han llegado a la cima del listado de los temas más populares de Billboard, incluyendo "Vision of Love," "Hero," "Fantasy," "We Belong Together" y "Touch My Body".
Mientras se prepara para sus presentaciones finales en Las Vegas, la diva está pronta a estrenar su reality Mariah's World, que llegará a E! Entertainment a partir del 4 de diciembre.
VER TAMBIÉN Mira el primer adelanto del reality de Mariah Carey, 'Mariah's World'
A continuación te dejamos las fechas finales de "Mariah #1 To Infinity". Todos los shows inician a partir de las 8 de la noche.
-Abril 26
-Abril 28
-Abril 29
-Mayo 2
-Mayo 5
-Mayo 6
-Mayo 12
-Mayo 13