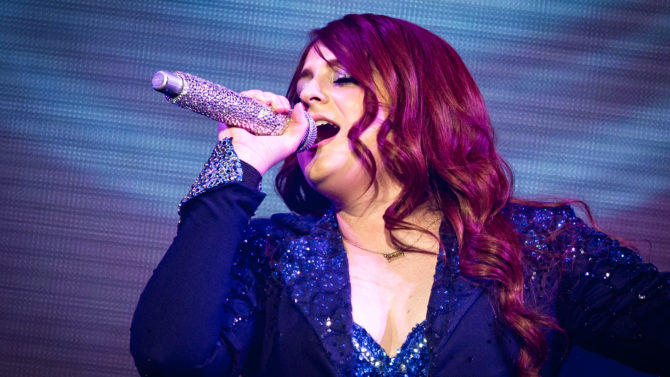 La cantante Meghan Trainor se unió a James Corden, famoso por su sketch Carpool Karaoke, quien se bajó del coche para subir al escenario y cantar con ella uno de sus grandes éxitos.
Como parte de su gira de conciertos The Untouchable Tour, la cantante de pop de 22 años se presentó el pasado viernes 22 de julio en el Greek Theater de Los Ángeles y le pidió al conductor de The Late Late Show ser su invitada especial.
VER TAMBIÉN Los 15 famosos con giras de conciertos más lucrativas
Corden la acompañó para cantar "Like I'm Gonna Lose You" interpretando las partes de la canción que grabó John Legend con la cantante, en la versión original.
La cantante de "Me Too" se mostró muy agradecida con el presentador de televisión y le envió un emotivo mensaje a través de Twitter en que lo llamó una "absoluta leyenda".
Corden, quien en días pasados llevó en su sketch a Missy Elliott y a la primera dama, Michelle Obama, ya había colaborado junto a Trainor cuando ambos hicieron una parodia de "All About That Bass", titulada "All About That Change".
VER TAMBIÉN Michelle Obama y Missy Elliott cantan a dúo en 'Carpool Karaoke' [VIDEO]
Ahora solo toca esperar que Corden se anime a invitar a Trainor al Carpool Karaoke y puedan interpretar temas como "Champagne Problems", "Lips Are Movin" o "Dear Future Husband".