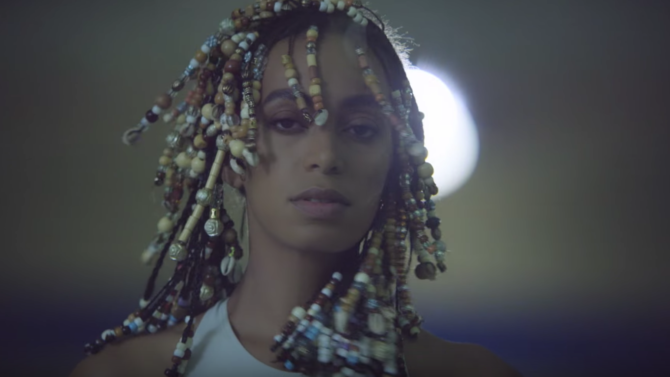 A dos días del lanzamiento de su álbum A Seat at the Table, Solange Knowles reveló este domingo 2 de octubre los videos musicales de dos canciones de su nuevo material discográfico.
"Don't Touch My Hair" y "Cranes in the Sky" fueron dirigidos por la misma cantante y su esposo, Alan Ferguson, de acuerdo con el sitio Vulture.
Ambos videos musicales muestran a Knowles en escenarios con mucha estética y estilo y acompañada de bailarines masculinos y femeninos.
Tanto "Don't Touch My Hair" y "Cranes in the Sky" hablan de temas raciales y de la identidad. De acuerdo con el sitio Saint Heron, los videos son una "representación musical del espíritu dentro de una mujer negra sin complejos que no está interesada en permanecer en silencio en un momento crítico de la identidad, el empoderamiento, el dolor, la curación y la autoexpresión, y mucho menos la expresión artística".
VER TAMBIÉN Beyoncé lanza colección de otoño de su ropa deportiva [FOTOS + VIDEO]
A Seat at the Table, estrenado el pasado viernes 30 de septiembre, es el primer álbum que lanza Knowles en cuatro años. Tiene colaboraciones de Lil Wayne, Dev Hynes, Majical Cloudz, Q-Tip, Kelly Rowland, Kelela, y Sampha, entre otros artistas.
Está disponible en Apple Music y Spotify.