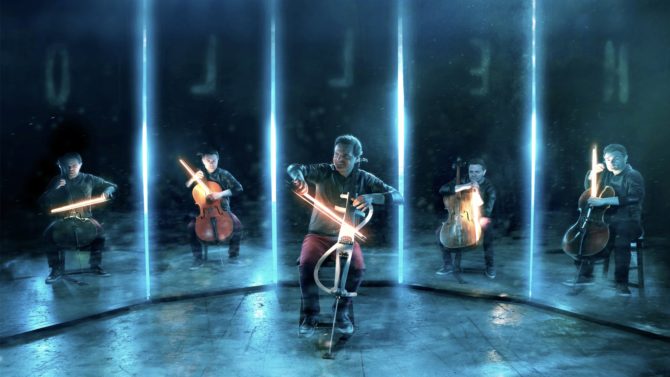 The Piano Guys, un grupo de músicos que se ha convertido en una sensación enorme en la redes sociales, logrando superar las 800 millones de visitas en YouTube, compartió este viernes 29 de enero su nuevo video musical titulado "Hello/Lacrimosa".
El video cuenta con una mezcla de "Hello", la exitosa canción de Adele, y el hermoso réquiem de Mozart, "Lacrimosa". El video fue filmado en el Anfiteatro Tuacahn, ubicado en Utah, y el resultado es bastante misterioso. Aquí puedes ver el impactante video:
Este grupo de músicos está conformado por Steven Sharp Nelson, Jon Schmidt, Al Van der Beek y Paul Anderson. Juntos han cosechado casi 4.5 millones de suscriptores en YouTube y han hecho más de 50 videos musicales desde 2011.  
Hasta la fecha, el grupo de música clásica-pop ha lanzado cinco grandes álbumes a través de la disquera Portrait/Sony Music Masterworks: Wonders,The Piano Guys, The Piano Guys 2, un álbum navideño llamado A Family Christmas, y su más recientemente trabajo, The Piano Guys – Live!, un disco de música en vivo grabado en sus conciertos ofrecidos en Red Rocks y Carnegie Hall.