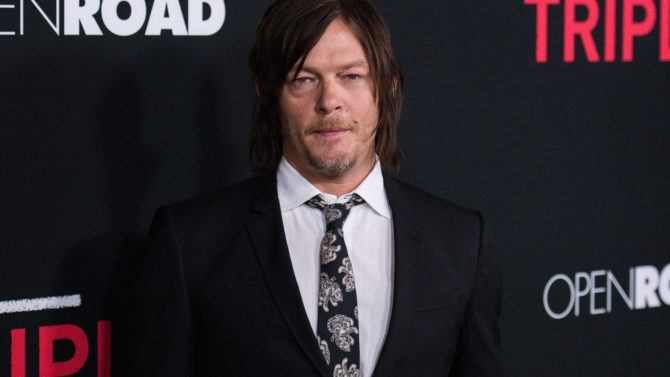 Este viernes, AMC anunció que ha renovado su serie original Ride with Norman Reedus para una segunda temporada.
Según dio a conocer la cadena de TV, esta nueva entrega del show consistirá de 6 episodios de una hora de duración cada uno.
La primera temporada de este programa seguía a la estrella de The Walking Dead recorrer diferentes ciudades de los Estados Unidos en su motocicleta. En cada una de sus aventuras, el actor exploraba la cultura local de cada parada, visitando una variedad de bares, tiendas de tatuajes y destilerías.
El director Robert Rodríguez, Balthazar Getty, Peter Fonda y Brent Hinds, vocalista y guitarrista de la banda Mastodon, aparecieron como invitados especiales durante la primera entrega de este show.
"Estoy contento de poder mostrar al público un lado diferente de mí y hemos conseguido una buena respuesta a la cándida conversación y al hecho de que es obviamente un show sin guión", aseguró Reedus, quien es un ávido aficionado de las motocicletas. "Siento que sólo estamos comenzando y hay tantos lugares increíbles que aún tenemos que visitar – las oportunidades son infinitas", agregó el actor.