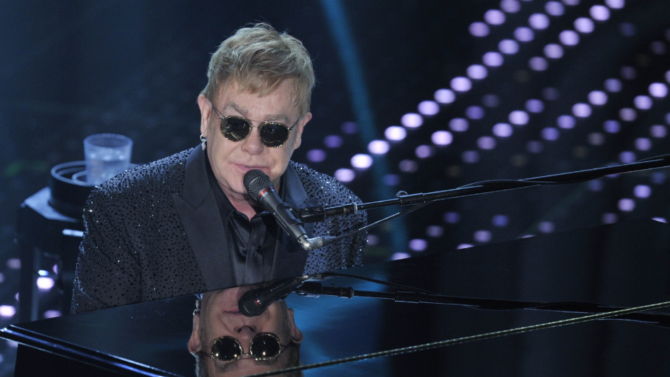 El cantante inglés Elton John aparecerá en un episodio de la popular serie televisiva Nashville. El músico aparecerá en el capítulo que se transmitirá el próximo 18 de mayo, según informó The Hollywood Reporter.
Con esta aparición, el pianista y compositor se une a lista de artistas que han hecho apariciones en esta exitosa serie de la cadena ABC. Kelly Clarkson, Brad Paisley, Florida Georgia Line y Sara Evans, son algunas de las personalidades que también han aparecido en Nashville.
Esta no es la primera vez que el interprete de "Rocket Man" y "Crocodile Rock" tiene que interpretarse a sí mismo en alguna producción audiovisual. El legendario artista de 69 años hizo apariciones especiales en Spice World (1997) y The Country Bears (2002).
Kesha, Kelsea Ballerini y Thomas Rhett son algunas de las celebridades que también confirmaron una visita en episodios de la cuarta temporada de este show de drama.
La serie Nashville, la cual estrenó en octubre de 2012 y contó con más de 8.93 millones de espectadores, cuenta la historia de una cantante de country que intenta volver a levantar su carrera. El show está protagonizado por Connie Britton, Hayden Panettiere y Clare Bowen.