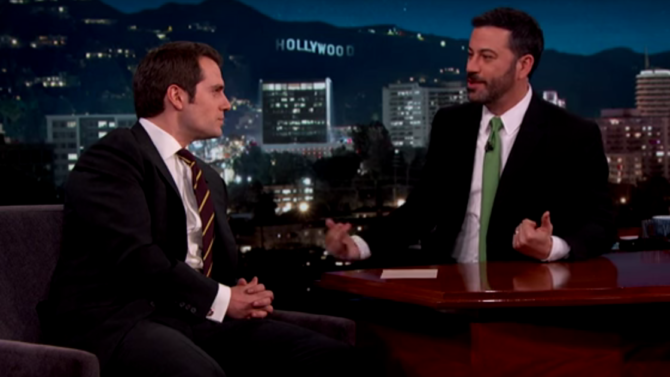 Henry Cavill, quien le da vida a Superman en Batman v Superman: Dawn of Justice, estuvo de invitado en Jimmy Kimmel Live la noche del jueves 18 de marzo. Durante la entrevista, el animador del show le pidió al actor que lo golpeara en cámara lenta, de esta forma cuando reprodujeran el video a una velocidad normal, toda la escena parecería real.
Cavill aceptó el reto y acá te dejamos el resultado:
Batman v Superman: Dawn of Justice, es una de las cintas más esperadas del año y se estrenará en Estados Unidos este 24 de marzo.
La película cuenta con la participación de Ben Affleck como Batman, Jesse Eisenberg como Lex Luthor y Gal Gadot como la Mujer Maravilla. El elenco lo completan actores del calibre de Lauren Cohan de The Walking Dead, Diane Lane, Laurence Fishburne y Amy Adams.
RELACIONADO Henry Cavill, vestido de Superman, pasa desapercibido en Nueva York [VIDEO]
El actor británico interpretó por primera vez a Clark Kent (Superman) en Man of Steel del director Zack Snyder, quien también dirige Batman V Superman, en 2013. Cavill le volverá a dar vida a este superheroe en Justice League parte uno y dos, largometrajes que serán estrenados en 2017 y 2019 respectivamente.