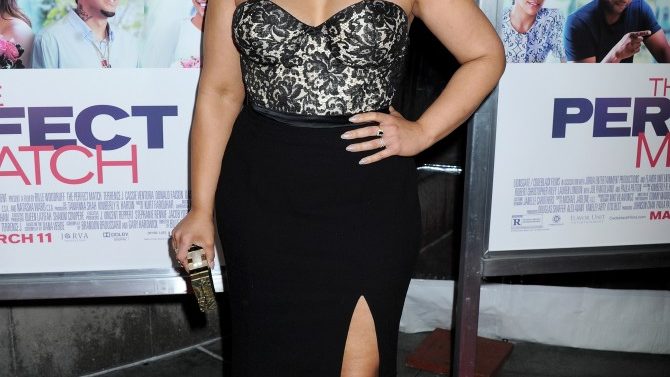 La talentosa Dascha Polanco estuvo en los estudios de Variety Latino en donde participó en un divertido live stream para sus fans. La actriz, quien próximamente podrá ser vista en The Perfect Match, nos contó un poco más sobre la comedia y, entre muchas otras cosas, nos regaló el mejor consejo para aprender a amarnos a nosotros mismos.
"Las curvas de uno, solo uno tiene la licencia para guiarlas. Así que si tú no quieres a tus curvas, nadie va a poder quererlas", contó en exclusiva durante el Facebook Live. "Hay que saber que en la vida hay gustos para todos los colores, si eres flaca, si tienen pechonalidad, si tienes más de atrás. Lo importante es que tú te sientas bien. No permitas que alguien te haga sentir menos porque es diferente a ti", sentenció.
La intérprete de Orange Is The New Black aprovechó la oportunidad para revelarnos si es verdad que está enamorada en este momento, cómo le gustaría ayudar a los latinos y sus próximos pasos profesionales. En cuanto al tema monetario, la actriz dominicana asegura que el dinero y los millones de dólares no le importan: "a mí lo que me interesa son los sentimientos y lo que pueda hacer por la humanidad".
Aquí el Facebook Live, y no te pierdas la actuación de Dascha en The Perfect Match, en cines desde este 11 de marzo: