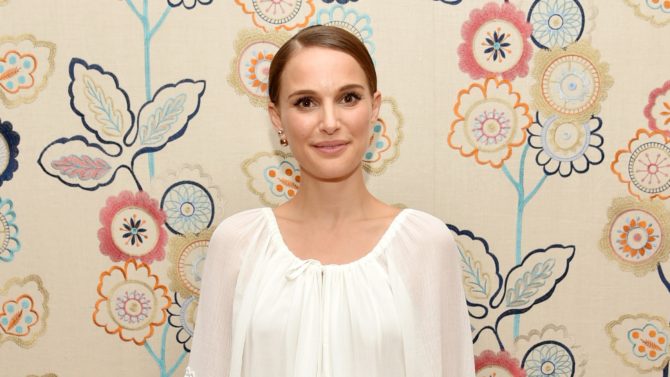 Natalie Portman visitó el programa de Jimmy Kimmel este jueves 25 de agosto para hablar entre otras cosas de la película que dirige y protagoniza "A Tale of Love and Darkness"
Recientemente la actriz se mudó de Francia a los Estados Unidos y extraña cosas de su país que no había notado antes. "La gente es muy amable aquí", se acostumbró un poco a las reglas de los parisinos. "Antes de todo tienes que decir 'bon jour' y esperar dos segundos antes de hablar", o de otra manera la gente puede no ser muy cortés, dijo Portman.  "Hay muchas normas de cortesía".
Kimmel preguntó si su hijo de cinco años ve sus películas como Star Wars, pero la actriz afirmó que no quiere mostrarle ese tipo de films a Aleph. "Muero en las películas". Ni pensar en mostrarle Black Swan entonces.
En cuanto a su nueva cinta, Portman reveló que debió estudiar hebreo.  La actriz nació en Jerusalem, pero se mudó a Nueva York desde pequeña, así que tuvo que practicar mucho para perder el acento. La película está basada en la obra del israelí Amos Oz.