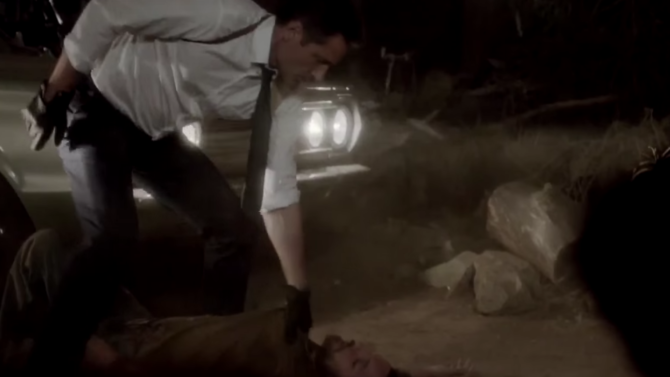 Aquarius no será renovada para una tercera temporada. Así lo reveló NBC este sábado.
El drama, protagonizado por David Duchovny, se enfocaba en la historia de uno de los mayores criminales de Estados Unidos: Charles Manson. En Aquarius, el actor de The X-Files interpretaba al detective Sam Hodiak, a quien le fue dada la tarea de investigar la desaparición de una chica adolescente a manos de la infame familia Manson.
Gethin Anthony, de Game of Thrones, encarnaba al asesino en serie, mientras que Grey Damon, Claire Holt, Ambyr Childers, Madisen Beaty, Cameron Deane, Michaela McManus, Brian F. O'Byrne y Chance Kelly también formaban parte del elenco de la serie.
De acuerdo a información obtenida por Variety, varios de los actores de este show fueron liberados de sus contratos hace meses atrás.
La primera temporada de Aquarius, programa creado por John McNamara, vio luz en mayo de 2015 y contó con 13 episodios. La temporada número 2 fue estrenada en junio de 2016.