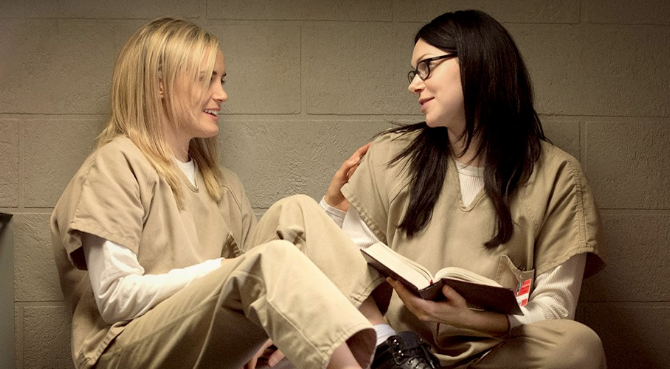 Si eres fanático de la serie Orange is the New Black, el tráiler oficial de la cuarta temporada te erizará la piel y aquí te lo mostramos.
Esta nueva entrega comenzará el próximo 17 de junio en Netflix, y estará compuesta de 13 capítulos.
Según se ve en el adelanto de más de 2 minutos, esta nueva temporada explorará las tensiones raciales y económicas que acaparan la prisión de mujeres en Litchfield, Nueva York. Asimismo, se presentará el conflicto entre las presas que ya estaban en la organización. las nuevas reclusas y un grupo de guardias inexpertos.
Orange is the New Black, una de las series más exitosas de Netflix, está basada en el libro de Piper Kerman titulado Orange Is the New Black: My Year in a Women's Prison. Al día de hoy ha recibido 12 nominaciones a los Premios Emmy, de las cuales ha ganado uno.
VER TAMBIÉN Maluma, Carlos Vives y Chino de 'Chino y Nacho' juegan fútbol por una buena causa [FOTOS]
El personaje central de la serie es Piper Chapman (Taylor Schilling), que está presa por transportar dinero del narcotráfico y fue sentenciada a 15 meses de prisión por hacerle ese favor a quien era su pareja en ese entonces, Alex Vause (Laura Prepon). Ya en la cárcel la vida de Piper cambia por completo y aprende a luchar para mantenerse a salvo.