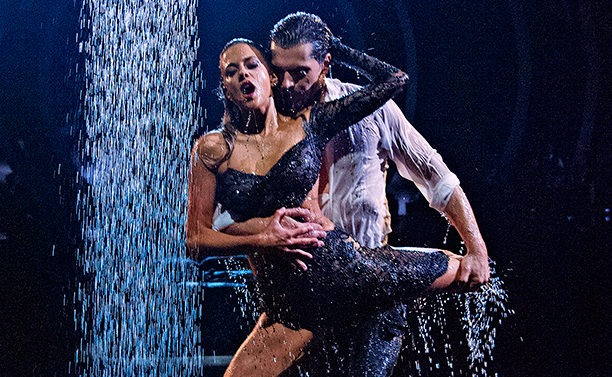 En momentos donde la susceptibilidad del país está alterada por los comentarios de un candidato presidencial, debe haber prudencia en lo que se dice o se hace en televisión.
Sin embargo, a Pitbull se le fueron un poco las luces en el episodio del lunes 17 de octubre de Dancing with the Stars, con unos comentarios fuera de lugar.
El cantante cubano estuvo invitado como juez en el programa, y ante la rutina de Jana Kramer y Gleb Savchenko, Pitbull se expresó sin pelos en la lengua.
"Se está calentando esto aquí", dijo, y se quitó la chaqueta. "Si quieres puedes tirarme el vestido", le comentó a Jana.
Kramer y Savchenko bailaron un tango argentino al ritmo de "Hands to Myself" de Selena Gomez y rápidamente la coreografía se tornó sexy, tal vez por eso Mr. 305 se dejó llevar por la sensualidad del baile, e hizo el comentario fuera de lugar.